Active Threat Integrated Response Course (ATIRC)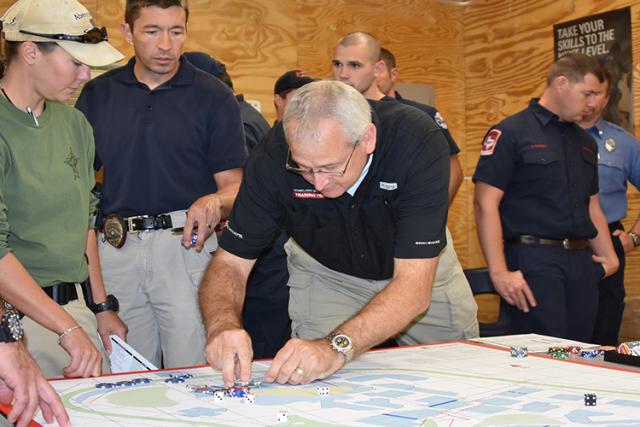 This integrated response course is 3 days in length and covers: point-of-injury medical interventions during a hostile MCI; establishing command and growing the command structure as time and resources arrive; and establishing/deploying rescue task forces (RTFs) during a hostile MCI. The course is designed to bring regional Fire, Law Enforcement and EMS together to build response capabilities. Representation from all ranks is encouraged. The course will culminate in full scale exercises which will begin with contact team deployment, establishing of command, treatment of critically injured, transfer of command, establishing a staging area, deployment of follow-on forces (to include RTFs) and casualty evacuation.
Required Equipment: Good attitude, open mind, pen and paper, and duty gear.
Course Length: 3 day/24 hours
Prerequisites: Certified Police Officer, Certified Firefighter or Certified EMT