ALERRT Regional Managers
The ALERRT training division is reorganizing to be even more responsive to our customers. Formerly, when an agency representative or regional coordinator contacted ALERRT to request a particular course, he or she would have spoken to a Program Manager who was a Subject Matter Expert (SME) for that specific course. The SME Program Manager would guide the potential host through the process and ultimately the class would be scheduled and conducted.
When that agency or area coordinator wanted to discuss or arrange for additional, different ALERRT courses, they had to begin separate discussions with different Program Managers. We didn't think that was ideal. As a result, ALERRT moved to a Regional Manager concept as of October 2017.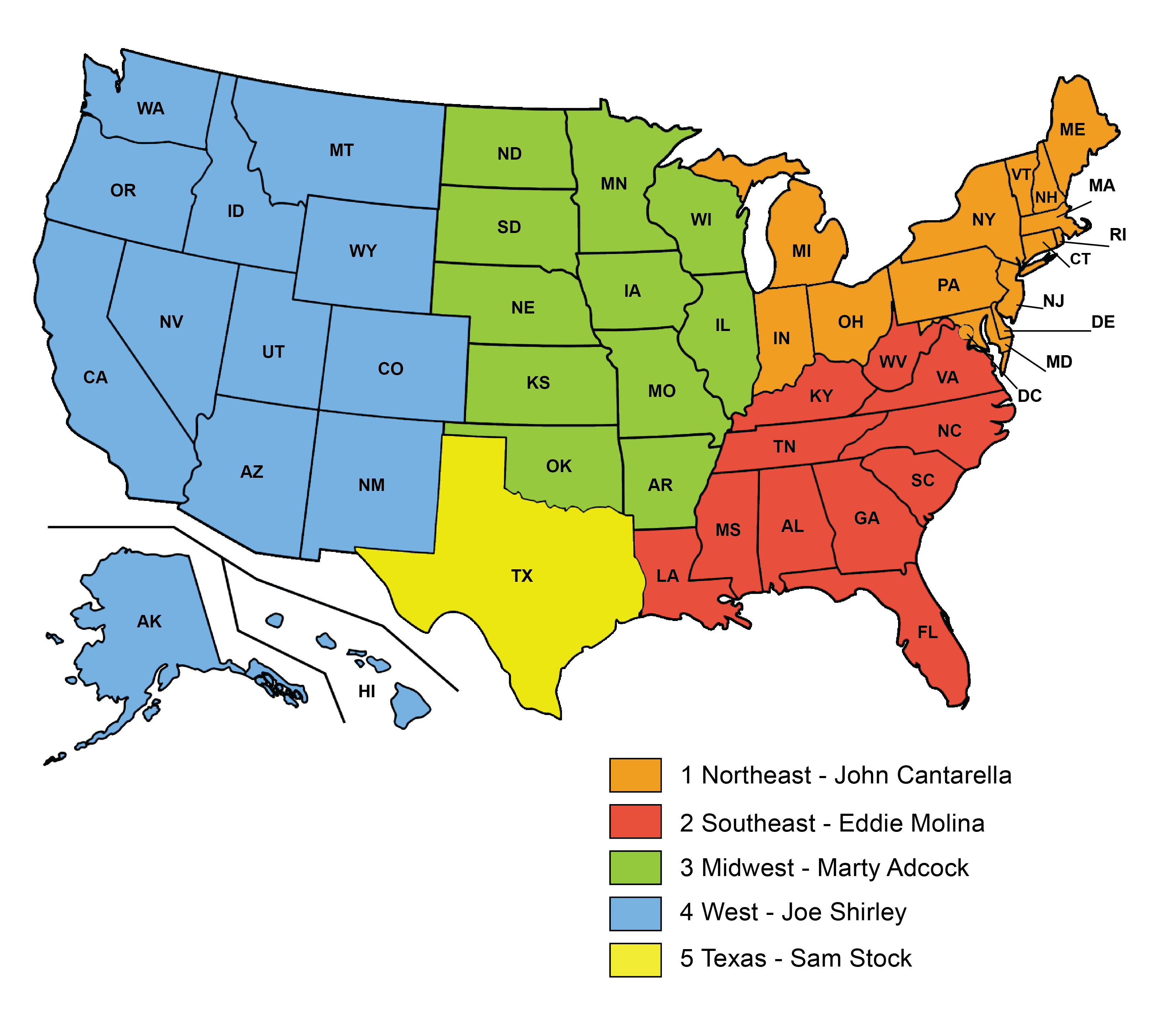 Regional Managers have been assigned to five regions of the nation, as illustrated on the above map.

Larry Balding

(lbalding@alerrt.org) is the Senior Regional Manager and will oversee all regions

John Cantarella will be in

charge of the Northeast

Eddie Molina (molina@alerrt.org) is in charge of the Southeast

Marty Adcock

(adcock@alerrt.org) is in charge of the Midwest

Joe Shirley (jshirley@alerrt.org) is in charge of the West

Sam Stock

(stock@alerrt.org)

is in charge of the Texas
The Regional Manager is now able to discuss and plan any ALERRT course training taking place in his assigned region of the country. Customers now have one-stop contacts, points of information, and action. This is a much more efficient concept and will allow for stronger relationships between ALERRT and our customers across the United States.
Now, when you complete the online hosting request your form is directed to the appropriate program manager to better and more quickly serve your entire region.